NYFW : Quando pass(a) la discriminazione. CFDA e IMG si allineano pro green-pass
In questi giorni estivi, in quella breve pausa concessa agli operatori della Fashion Industry prima della ripresa stagionale delle settimane dedicate alla moda, il Council of Fashion Designers of America, Inc. (CFDA), equivalente della Camera Nazionale della Moda Italiana, ha diramato il seguente annuncio :
In accordance with the City of New York's Covid-19 vaccination mandate announced this morning, it is the CFDA's directive that all New York Fashion Week events require proof of vaccination for any guests, staff members or individuals on-site.

Following IMG's announcement of a vaccination requirement at NYFW: The Shows, we encourage the broader industry to follow suit as it is imperative to place the safety of guests and those working events in the highest priority.

We will be closely following updates and recommendations from the CDC, New York State and City, and will be releasing further detailed guidelines in mid-August.
Qualche ora prima Bill de Blasio, sindaco di New York, in conferenza stampa, aveva annunciato l'adozione del certificato vaccinale per accedere a ristoranti, palestre e altre attività aggiungendo che, "se non sei vaccinato, purtroppo non potrai partecipare a molte situazioni". Il provvedimento entrerà in vigore nei prossimi giorni e , come riporta la CNN, probabilmente a partire dal 16 agosto. "Se volete partecipare in pieno alla nostra vita sociale, dovete vaccinarvi: è il momento, questo è il messaggio. Avete bisogno solo della certificazione: mostratela e potete entrare", sono state le parole del sindaco.
Premettendo che l'epidemia di COVID-19 e la sua gestione hanno causato decine di migliaia di morti e sono state azzerate le attività economiche per interi settori, proviamo ad analizzare sinteticamente la decisione e le sue implicazioni sotto almeno tre aspetti, quello scientifico, quello economico e quello sociale.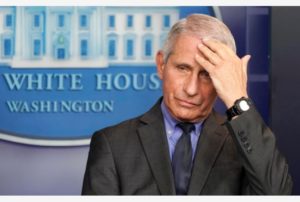 Dal punto di vista strettamente scientifico sono stati molteplici gli autorevoli annunci che hanno informato la comunità scientifica e non solo , del rischio di contagiarsi e di contagiare da parte dei vaccinati. Come ha dichiarato in diverse occasioni Anthony Fauci, l'immunologo super consulente della Casa Bianca "la variante Delta è totalmente dominante negli Usa. Il quadro è completamente cambiato: il livello di virus nei vaccinati che si infettano, un evento più raro che può verificarsi, è esattamente lo stesso rispetto al livello di virus nelle persone non vaccinate che vengono contagiate" quindi sempre usando le sue parole "La variante delta del coronavirus può contagiare anche le persone vaccinate. E queste possono a loro volta trasmettere il virus ad altri". Conseguenza logica è che le persone vaccinate sono quelle che ottengono il "green pass" e che dunque potranno, accedendo alla loro "vita sociale", contagiarsi e contagiare. A chi scrive non pare esserci dunque alcun presupposto scientifico che garantisca a chi partecipa ad un qualsiasi evento con green pass o senza (tralasciamo la questione mall, chiese, etc) di essere al sicuro o protetto. Ricordiamo che nessun vaccino è stato approvato ancora dall'FDA ma gli stessi sono solo autorizzati provvisoriamente in virtù dell'emergenza sanitaria dichiarata. Inoltre non è neanche noto quanto duri la copertura vaccinale che potrebbe "scadere" prima di qualsiasi certificato vaccinale. Rimangono sempre valide le misure di prevenzione come la mascherina, il distanziamento e la disinfezione frequente delle mani. Questo dimostra che l'adozione coercitiva del certificato non ha un fondamento di certezza scientifica.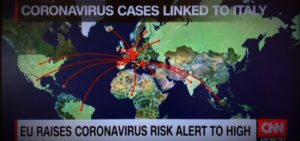 Dal punto di vista economico, il settore moda muove miliardi di dollari. Le settimane della moda, non lasciamoci confondere, non sono solo eventi mondani, ma sono principalmente momenti di lavoro per intere categorie professionali. Pensate ai modelli che sfilano, a chi allestisce le sfilate, ai service luci, audio, video, uffici stampa, agenzie, giornalisti, operatori dei media in generale, truccatori, parrucchieri, corrieri, senza contare designers e tutto il loro apparato produttivo. Stiamo parlando delle sfilate alla NYFW non della sfilata Bordighera Fashion Night della Boutique Marinella in via Aurelia 10 ( ammesso che esista ). L'eco ed il coinvolgimento è internazionale, si riempiono gli aerei ( e gli hotel) di operatori del settore, che arrivano a Manhattan per la "week", ma non tutti gli operatori stranieri avranno o vorranno aver fatto il "vaccino", ed alcuni, per esempio, avranno certificati vaccinali difformi tra loro, basti pensare ai diversi vaccini praticati in Russia o in Asia ma non riconosciuti dalla FDA ( agenzia del farmaco americana). Ha senso discriminare il lavoro di tanti ed indebolire un settore fortemente colpito dai vari lockdown? L'adozione di un requisito come la certificazione vaccinale per poter lavorare, svolgere un'attività economica, è quindi fortemente lesiva anche da questo punto di vista.
Infine guardiamo la cosa dal punto di vista sociale, quello prevalente. La CFDA ( da non confondere con la FDA ) si è sempre fregiata di essere contro le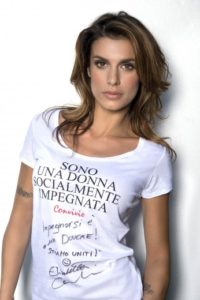 discriminazioni di genere, a favore dell'inclusività, a favore della sostenibilità e contro l'emarginazione. Al Council americano si sono sempre dichiaraticonsapevoli dell'impatto sociale della Moda, della possibilità attraverso la stessa di lanciare messaggi positivi ed influenzare la società. Siamo sicuri che questo messaggio di discriminazione ( senza opportunità ne scientifica, ne economica) sia adeguato? La moda rappresenta cultura, per molti aspetti arte, ed in quanto tale non deve essere strumentalizzata e deve rimanere inclusiva e universale. Chi vede nella moda solo influencer, instagram, e red carpet, vede solo la punta di un iceberg che ha radici più profonde, vaste e sommerse. La Moda è un linguaggio universale. Abbiamo combattuto tutti gli sfruttamenti nelle catene della produzione, promosso la sostenibilità, la parità di razze e generi, il rispetto contro la marginalizzazione e il bullismo. Ricordate le campagne di sensibilizzazione sull'HIV, le T-Shirt con gli abbracci tra malati e stilisti? Un malato di HIV o di qualsiasi altra malattia infettiva può accedere alle sfilate, può lavorare nel settore, senza sentirsi discriminato. Nel 1992 per sensibilizzare su questi temi grazie ad un'idea di Gianni Versace, Giorgio Armani, Gianfranco Ferrè e Valentino, nasceva CONVIVIO a Milano, un progetto comune di charity. Ecco di che sto parlando. Se c'è un valore che si è fatto strada nella moda negli ultimi decenni è stata proprio l'inclusività. Non cediamo a strumentalizzazioni. Non torniamo al medioevo.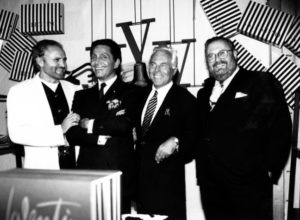 ---
---
---