BEAUTY TALK: Backstage della sfilata Iceberg P/E 2016
Stampe optical, tagli anni '70, colori coraggiosi, tanta maglieria e tutti i dettagli che sono stati ispirati da Enrico Baj: questi gli elementi principali della collezione Primavera Estate 2016 di Iceberg che vede all'opera il nuovo direttore creativo Arthur Arbesser, il quale ci ha raccontato di aver voluto proporre una collezione che trasmettesse immediatamente una grande energia.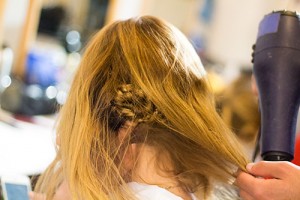 Neil Moodie è l'hairstylist per questa collezione. Ha pensato all'immagine di una ragazza giovane e innocente. La texture del capello è lasciata molto naturale, come a voler creare un aspetto quasi virginale con una riga centrale. I capelli sono stati preparati con il Windle and Moodie Foundation Spray, seguito da un poco di Fortifying Spray. Sono stati poi rifiniti sempliemente con le dita, senza l'aiuto del phon. Sulla cima si è mantenuto un effetto piatto ed è stato aggiunto un tocco di luminosità in più con lo Shine and Smoothing Oil. Per cercare di diminuire un effetto troppo spesso, sono state create delle trecce, a mo' di supporto, che risultano completamente invisibili al di sotto della capigliatura.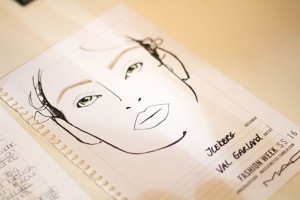 Per il beauty look, ideato da Val Garland per MAC Cosmetics, è stato realizzato un perfetto no-makeup look, dal momento che l'ispirazione è quella di una donna reale inserita nel mondo vero: secondo questa idea, non si è voluto creare nulla che potesse avere a che fare con la maschera, la finzione o l'artificiosità.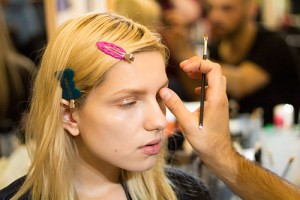 Pochissimo fondotinta ultra-leggero e dal finish luminoso, in questo caso il Mineralize Moisture Foundation. Per il resto, è solo effetto glossato: sugli occhi e sugli zigomi è stato applicato il Clear Gloss per enfatizzare al massimo i punti luci.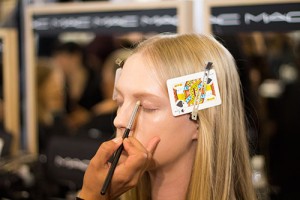 Le labbra sono state lasciate naturali ma con effetto matte, grazie al Prep+Prime Lip. Infine, le sopracciglia sono state definite in modo naturale con il gel colorato Brow Set. Il risultato è quasi androgino, ma molto, molto glossy.
---
---
---