30 anni di moda attraverso la lente di Peter Lindbergh
È inusuale scrivere di una mostra fotografica con ben un anno di anticipo, ma dal 10 settembre 2016 prenderà il via una mostra dedicata alla fotografia del celebre Peter Lindbergh e al suo rapporto con la moda, e di come egli ne sia parte integrante. A Different History of Fashion, dopo l'anteprima mondiale in Olanda al museo Kunsthal di Rotterdam, sarà poi in tour in tutto il mondo fino a febbraio 2017. L'esposizione sarà dedicata al mondo della moda e alla sua evoluzione in un arco di più di trent'anni, visti attraverso lo sguardo del famoso fotografo tedesco. Tutto ciò è reso possibile grazie al curatore Thierry-Maxime Loriot che ha messo a disposizione i suoi archivi personali.
Si tratta di 250 foto che raccontano la moda contemporanea attraverso le immagini più iconiche, realizzate da Lindbergh in collaborazione con i più grandi designer (25 in tutto) – tra cui Jean Paul Gaultier e Giorgio Armani – che hanno fatto la storia del costume influenzandone generazioni di artisti a venire.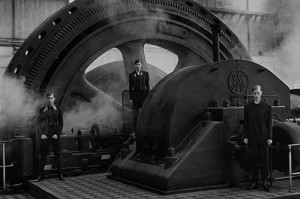 Lindbergh inizia a interessarsi di fotografia a partire dal 1971 giungendo a collaborare con le più rinomate riviste di moda (tra le testate principali Vogue, Harper's Bazaar e The Face) sul finire degli anni '70. Rivelatosi da subito come uno dei più influenti fotografi di moda, grazie alla sua nuova visione della fotografia, Lindbergh anno dopo anno, pone delle pietre miliari nella storia delle immagini di moda, e della fotografia in generale. Il suo approccio minimalista e la visione romantica che lascia emergere spontaneamente dai soggetti ritratti, dà una nuova interpretazione della figura femminile affermandosi come un "must" sul finire degli anni '80. Il suo bianco e nero ad alto contrasto si rifà al cinema espressionista di scuola tedesca, in connubio con le atmosfere artistiche degli anni '20, con particolare riferimento alla danza, e l'attenzione verso gli spazi industriali. Non si può non pensare al capolavoro dell'austriaco Fritz Lang, Metropolis in cui l'intensità magnetica dello sguardo di Maria si ritrova allo stesso modo nei ritratti di Lindbergh. La bellezza rappresentata da Lindbergh non ha nulla di artificioso anzi risulta amplificata nella potenza dalla sua realtà. «I don't think real beauty can exist without truth. This idea disqualifies today's excessive retouching» ha infatti dichiarato il fotografo.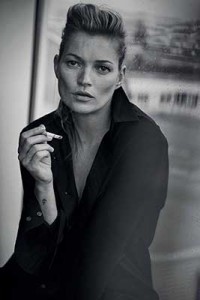 La fotografia di Lindbergh si intreccia e ha dato il via alla prima generazione di super top model, in particolare ha fatto storia il suo celeberrimo lavoro Wild at Heart che vede riunite Naomi Campbell, Cindy Crawford, Tatjana Patitz, Helena Christensen, Linda Evangelista, Claudia Schiffer, Karen Mulder e Stephanie Seymour. Lo scatto, uscito per Vogue nel 1991, fu realizzato a Brooklyn e vide lo styling della talentuosa Grace Coddington assemblando, in modo inedito, capi Chanel con l'iconico chiodo Schott.
In questa esposizione sarà esibito del prezioso materiale inedito tra cui numerose polaroid, storyboard e filmati "dietro le quinte", con protagoniste Kate Moss e Mariacarla Boscono, oltre ad alcune rare video-interviste.
Una mostra da non perdere per gli amanti della fotografia, della moda e della storia dell'immagine contemporanea.
---
---
---